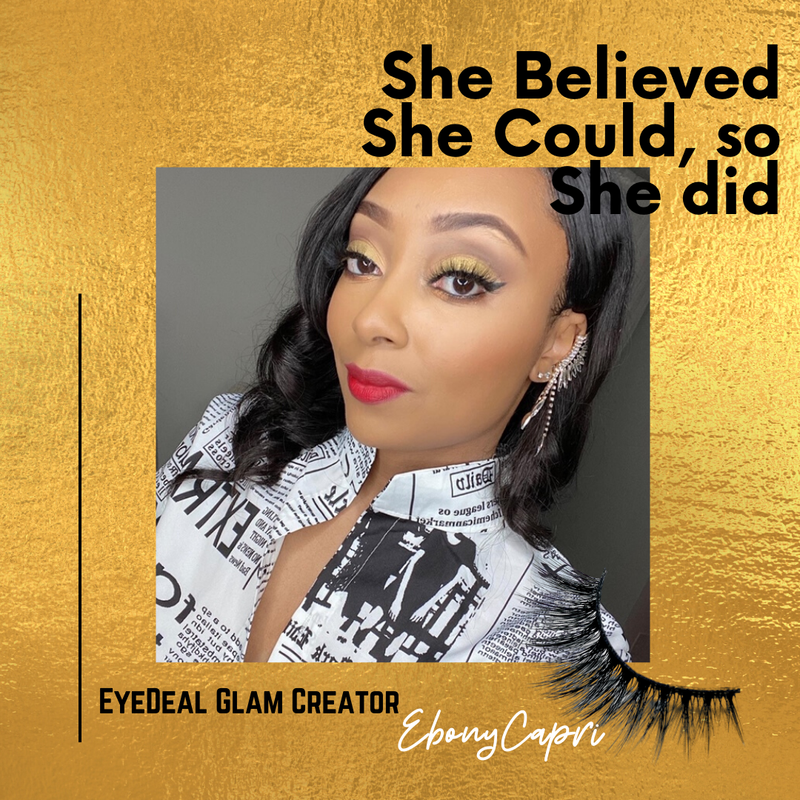 EyeDeal Glam was birthed out of the necessity for natural and glamorous options when wearing lashes. Handmade, Cruelty Free, and Classy Comfort, 3D Mink wear. It's been a long time coming as this lash line was due to launch prior, but unlikely circumstances happened and there was a major delay. Through determination, careful planning, and studying the craft and everything it takes launch, this baby is Here!
The owner of EyeDeal Glam Lashes is an MUA with a plethora of clients, who love all types of lashes. She wanted to ensure that these lashes would not just be for professionals, but for anyone who just loves a pop of glam and ease in applying.
This line of lashes was studied and crafted for the natural glam beauties as well as the beauties who like a little extra drama, Only in their lashes!
The vision was to have an ideal lash from the most natural to the most glamorous, but most of all comfortable and affordable.
Thank you for Lashing out with us, Tag us in your EyeDealGlam Pics!